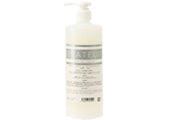 ■ A special wiping lotion that smoothes the texture while removing impurities adhering to the skin surface.

■ You can use it as a toning lotion as well as cleansing and wiping after massage when performing an esthetic treatment.

■ Contains hyaluronic acid, gentiana root extract, and many other plant extracts as moisturizing ingredients.