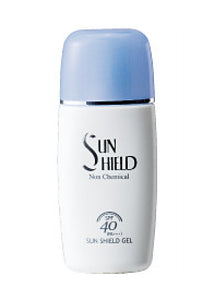 ◇ SPF is an abbreviation for Sun Protection Factor, which is a value that indicates the effect of preventing the skin from becoming red due to sunburn caused by UVB, and the higher the value, the stronger the ultraviolet rays. Protects your skin from the sun.
◇ What is PA? ・ ・ ・ UV-A Numerical value that protects the skin from UV rays
+ ・ ・ ・ ・ ・ ・ ・ ・ Ideal for indoor, rainy days, and winter UV protection Ideal for travel, light sports, autumn and winter
++++ ・ ・ ・ ・ Suitable for sports, long-time driving, leisure activities such as the sea and mountains in summer
++++ ・ ・ ・ Spend a long time on the beach overseas Ideal for times, etc.
● All component display ●
◇ Cyclopentasiloxane ◇ Water ◇ Dimethicone ◇ BG ◇ PEG-9 Dimethicone ◇ Diphenylsiloxyphenyltrimethicone ◇ (Dimethicone / Vinyl dimethicone) Crosspolymer ◇ Al hydroxide ◇ (Dimethicone / Meticone) Copolymer ◇ Polyglyceryl-2 isostearate ◇ Glycerin ◇ Neopentyl glycol diethylhexanoate ◇ Neopentyl glycol dicaprate ◇ Squalane ◇ Zirconium oxide ◇ Disteardimonium hectrite ◇ Na glutamate ◇ Tocopherol ◇ Glycyrrhizinate 2K ◇ Ascorbyl tetrahexyldecanoate ◇ Phenoxyethanol
(+/-) ◇ Titanium oxide ◇ Zinc oxide ◇ Iron oxide ◇ Mica